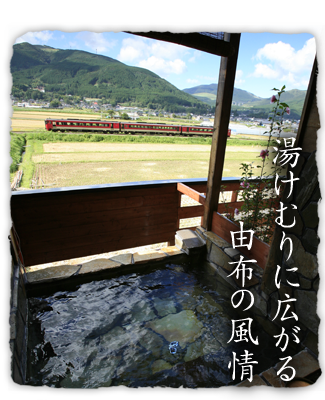 All four rooms in POPPOAN annex have baths.
The bath is half open air and you can enjoy the view of magnificent Yufudake so called Bungo Fuji and other relaxing views of Yufuin.
Relax and enjoy taking a hot spring bath with water flowing directly from the hot spring source, enjoy the beautiful Yufuin landscape.

Spacious 8 tatami mats rooms with Hiroen(Indoor verandah).
Annex rooms are 8 tatami mats in size with Hiroen. It is very spacious and 4 adults can be stay comfortably.
Those rooms feature wooden texture and create a relaxing atmosphere.
You will relax in the silence of the Yufuin night away from the hustle and bristle of the city.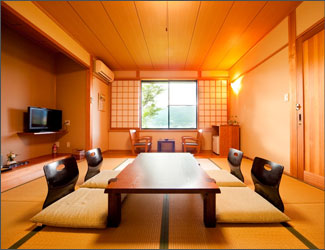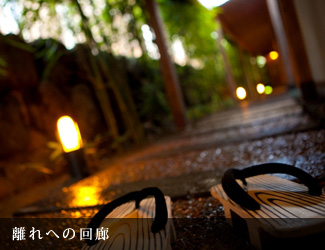 The corridor from the reception to the Annex creates a friendly atmosphere with bamboo forests and a stone pavement. With the soft light and the sound of wooden clogs brings you a beautiful atmosphere.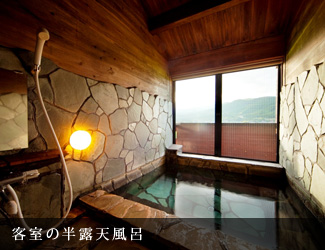 The half open air baths in the guest rooms are hot spring baths with water flowing directly from the hot spring source, it is clear and pure alkaline water.
It is famous for beautiful skin and will warm your heart and body.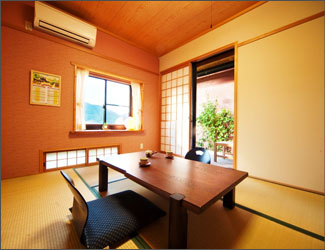 This is the special guest room located in the main building you can dine in the guest room which is different from the annex rooms.
There is no bath in the guest room but we have family bath you can use privately, so you can enjoy Yufuin hot springs as well.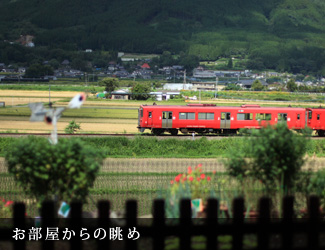 The landscape from the guest rooms.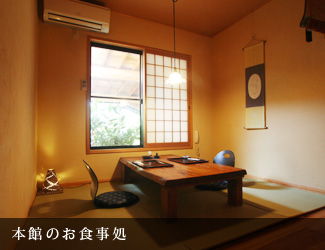 You can see the beautiful landscape of Yufuin from your rooms window.


Feel free with Open air bath.
We have one open air bath and one indoor bath for family baths.
You can enjoy it anytime till morning without any booking required.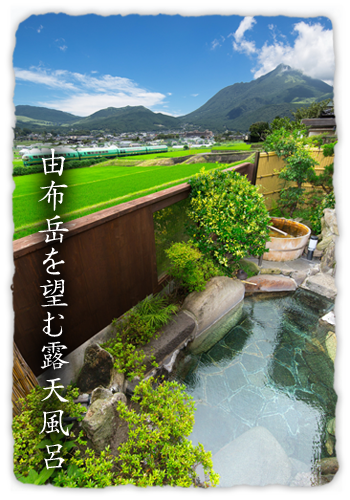 Indoor baths are connected to open aired baths and made of stone.
Of course indoor baths also with water directly from the hot spring source.
You can relax there with the scent of hot springs and the sounds of water.