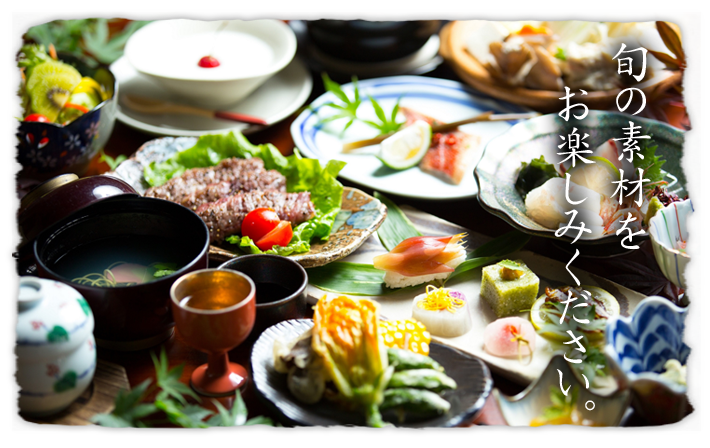 Our signature is seasonal local dishes using natural Yufuin products. We place importance on the color of the food, because of this we get a lot of positive feedback.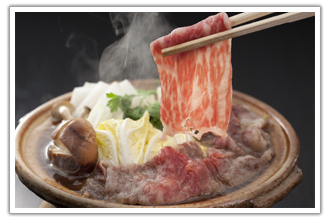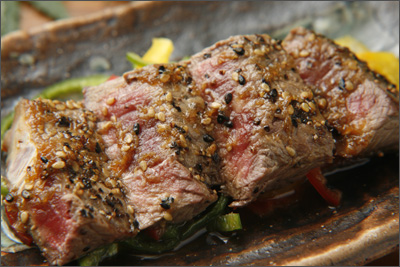 BUNGO cows which are raised in Oita's beautiful nature are one of the greatest quality of Japanese black cattle.
We have prepared a special Kaiseki course using Bungo beef the main ingrediant.

Oita's main fishing ground Bungo Channel in Saganoseki is very fast
water area hit Pacific ocean's current and Seto Inland Sea current.
Horse Mackerel and Mackerel shark caught here are very famous and called "Seki Aji" and "Seki Saba" because they are nicely hardened and have great flavor. Also quality seafood like an flounder are used.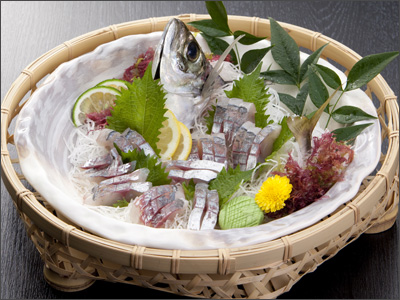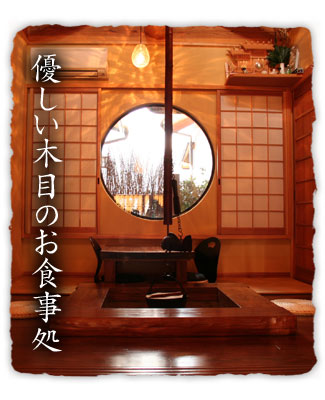 This restaurant tables are separated so you can enjoy conversation. You can relax here with the cozy wooden interior.
Please enjoy our KAISEKI meals and quality travel time with great friends and family in a cozy atmosphere.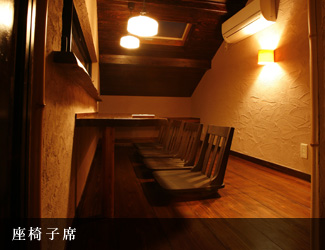 legless chair tables.
Mild lighting and legless chair seats with the scent of wood and soil.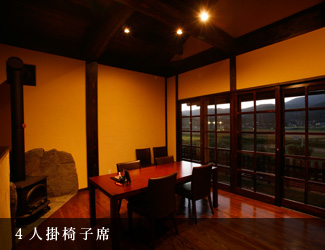 Four-seater tables
You can enjoy beautiful scenery of Yufuin.